In honor of Black History Month 2023, the Markus Library wants to acknowledge African American women who have made contributions to the fields of science and medicine by highlighting a few books from its Diversity, Equality, and Inclusivity collection.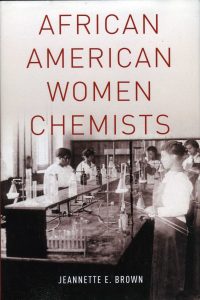 African American Women Chemists written by Jeannette E. Brown, an African American chemist herself, examines the life and career of such groundbreaking women as Josephine Silone Yates, the first black women head of a college science department in America; Alice Augusta Ball, a pharmaceutical chemist who in 1915 developed an effective treatment for leprosy; Eslana Goode Robeson, who earned a masters in Analytical Chemistry at Columbia and a Ph.D. in Anthropology from Hartford Seminary; Johnnie Hines Watts Prothro, one of the first African American women scientists and researchers in the field of food chemistry and nutrition;  Marie Maynard Daly, the first African American woman chemist to receive a PhD in chemistry who helped to disclose the relationship between high cholesterol and clogged arteries during her graduate work, and came to Rockefeller as a postdoctoral researcher in the lab of Alfred E. Mirsky where she performed fundamental research examining the chemical composition of histones, which are critical to gene expression;  and the biological chemist Lynda Marie Jordan, who rose from poverty to become the first person in the history of Harvard University to simultaneously earn degrees from the Divinity School and the School of Public Health.
 A Book of Medical Discourses, in Two Parts by Rebecca Lee Crumpler. Dr. Crumpler challenged the prejudice that prevented African Americans from pursuing careers in medicine to become the first African American woman in the United States to earn an M.D. degree. In her book, published in 1883, she gave a brief summary of her career path: "It may be well to state here that, having been reared by a kind aunt in Pennsylvania, whose usefulness with the sick was continually sought, I early conceived a liking for, and sought every opportunity to relieve the sufferings of others. Later in life I devoted my time, when best I could, to nursing as a business, serving under different doctors for a period of eight years (from 1852 to 1860); most of the time at my adopted home in Charlestown, Middlesex County, Massachusetts. From these doctors I received letters commending me to the faculty of the New England Female Medical College, whence, four years afterward, I received the degree of doctress of medicine."
Sisters in Science: Conversations with Black Women Scientists on Race, Gender, and Their Passion for Science by Diann Jordan. The author who is the first woman faculty member ever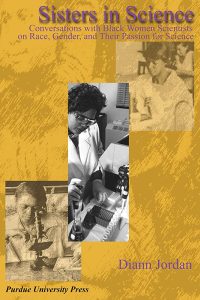 hired in the Soil and Atmospheric Sciences Department, the first African American woman tenured in a science department at the University of Missouri-Columbia (1996), and the first African American woman to earn a Ph.D. in Soil Science at Michigan State University in 1987, took a journey to find out what inspired and daunted black women in their desire to become scientists in America. Letting 18 prominent black women scientists talk for themselves, Sisters in Science becomes an oral history stretching across decades and disciplines and desires. From Yvonne Clark, the first black woman to be awarded a B.S. in mechanical engineering to Georgia M. Dunston, a microbiologist who is researching the genetic code for her race, to Shirley Jackson, whose aspiration led to the presidency of Rensselaer Polytechnic Institute, Jordan has created a significant record of women who persevered to become firsts in many of their fields.
See also Racial and Social Justice Resources and 25 Books To Read During Black History Month and Beyond