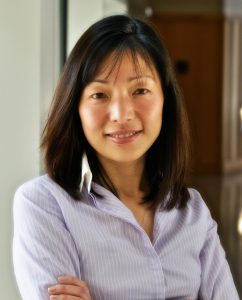 Friday Lecture Series
(open to the Rockefeller community)
Friday, October 29, 2021
Akiko Iwasaki, Ph.D.
Akiko Iwasaki, Ph.D., Waldemar Von Zedtwitz Professor of Immunobiology and professor of molecular, cellular and developmental biology, dermatology, and epidemiology,
Yale School of Medicine;
investigator, Howard Hughes Medical Institute
Immune Responses to SARS-CoV-2
Recommended Readings:
Empirical Articles
Cevik M, Grubaugh ND, Iwasaki A, Openshaw P. COVID-19 vaccines: Keeping pace with SARS-CoV-2 variants. Cell. 2021;184(20):5077-81
Chen G, Wu D, Guo W, Cao Y, Huang D, Wang HW, et al Clinical and immunological features of severe and moderate coronavirus disease 2019. Journal of Clinical Investigation. 2020;130(5):2620-9.
Israelow B, Mao T, Klein J, Song E, Menasche B, Omer SB, et al. Adaptive immune determinants of viral clearance and protection in mouse models of SARS-CoV-2.Science Immunology. 2021;6(64):eabl4509. doi: doi:10.1126/sciimmunol.abl4509.
Lucas C, Wong P, Klein J, Castro TBR, Silva J, Sundaram M, et al. Longitudinal analyses reveal immunological misfiring in severe COVID-19. 2020;584(7821):463-+. doi: 10.1038/s41586-020-2588-y.
Wang EY, Mao TY, Klein J, Dai YL, Huck JD, Jaycox JR, et al. Diverse functional autoantibodies in patients with COVID-19. Nature. 2021;595(7866):283-+. doi: 10.1038/s41586-021-03631-y.
Yap JKY, Moriyama M, Iwasaki A. Inflammasomes and Pyroptosis as Therapeutic Targets for COVID-19. Journal of Immunology. 2020;205(2):307-12. doi: 10.4049/jimmunol.2000513.
Review articles
Carvalho T, Krammer F, Iwasaki A. The first 12 months of COVID-19: a timeline of immunological insights. Nature Reviews Immunology. 2021;21(4):245-56. doi: 10.1038/s41577-021-00522-1.