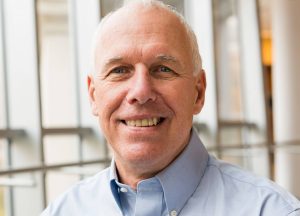 Monday Lecture Series
(open to the Rockefeller community)
Monday, November 7, 2022
Nathaniel Heintz, Ph.D.
James and Marilyn Simons Professor,
Investigator, Howard Hughes Medical Institute,
Head of the Laboratory of Molecular Biology
The Rockefeller University
Selective Cellular Vulnerability in Huntington's Disease
Recommended Readings:
Empirical Articles
Moya, M. V., Kim, R. D., Rao, M. N., Cotto, B. A., Pickett, S. B., Sferrazza, C. E., Heintz, N., & Schmidt, E. F. (2022). Unique molecular features and cellular responses differentiate two populations of motor cortical layer 5b neurons in a preclinical model of ALS. Cell reports, 38(12), 110556.
Montalban, E., Giralt, A., Taing, L., Schut, E., Supiot, L. F., Castell, L., Nakamura, Y., de Pins, B., Pelosi, A., Goutebroze, L., Tuduri, P., Wang, W., Neiburga, K. D., Vestito, L., Castel, J., Luquet, S., Nairn, A. C., Hervé, D., Heintz, N., Martin, C., … Girault, J. A. (2022). Translational profiling of mouse dopaminoceptive neurons reveals region-specific gene expression, exon usage, and striatal prostaglandin E2 modulatory effects. Molecular psychiatry, 27(4), 2068–2079.
Parolari, L., Schneeberger, M., Heintz, N., & Friedman, J. M. (2021). Functional analysis of distinct populations of subthalamic nucleus neurons on Parkinson's disease and OCD-like behaviors in mice. Molecular psychiatry, 26(11), 7029–7046.
Roussarie, J. P., Yao, V., Rodriguez-Rodriguez, P., Oughtred, R., Rust, J., Plautz, Z., Kasturia, S., Albornoz, C., Wang, W., Schmidt, E. F., Dannenfelser, R., Tadych, A., Brichta, L., Barnea-Cramer, A., Heintz, N., Hof, P. R., Heiman, M., Dolinski, K., Flajolet, M., Troyanskaya, O. G., … Greengard, P. (2020). Selective Neuronal Vulnerability in Alzheimer's Disease: A Network-Based Analysis. Neuron, 107(5), 821–835.e12.
Xu, X., Stoyanova, E. I., Lemiesz, A. E., Xing, J., Mash, D. C., & Heintz, N. (2018). Species and cell-type properties of classically defined human and rodent neurons and glia.