Webinar Friday Lecture Series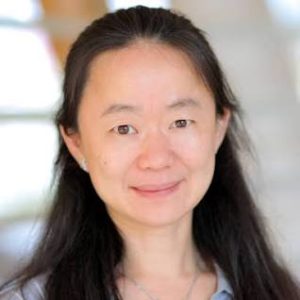 (open to the Rockefeller and Tri-I community)
Friday, February 24, 2023
Jue Chen, Ph.D.
William E. Ford Professor,
Head of the Laboratory of Membrane Biology and Biophysics,
The Rockefeller University
Investigator, Howard Hughes Medical Institute,
Molecular Mechanisms Underpinning Cystic Fibrosis Pathology and Pharmacology
Recommended Readings:
Empirical Articles
Fiedorczuk, K., & Chen, J. (2022). Molecular structures reveal synergistic rescue of Δ508 CFTR by Trikafta modulators. Science (New York, N.Y.), 378(6617), 284–290.
Zhao, H., Lee, J., & Chen, J. (2022). The hemolysin A secretion system is a multi-engine pump containing three ABC transporters. Cell, 185(18), 3329–3340.e13.
Fiedorczuk, K., & Chen, J. (2022). Mechanism of CFTR correction by type I folding correctors. Cell, 185(1), 158–168.e11.
Kieuvongngam, V., & Chen, J. (2022). Structures of the peptidase-containing ABC transporter PCAT1 under equilibrium and nonequilibrium conditions. Proceedings of the National Academy of Sciences of the United States of America, 119(4), e2120534119.
Wang, L., Johnson, Z. L., Wasserman, M. R., Levring, J., Chen, J., & Liu, S. (2020). Characterization of the kinetic cycle of an ABC transporter by single-molecule and cryo-EM analyses. eLife, 9, e56451.