Webinar Monday Lecture Series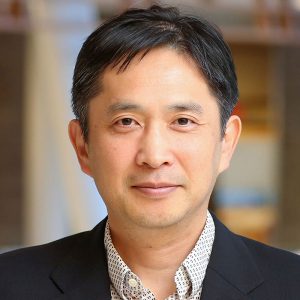 (open to the Rockefeller community)
Monday, February 27, 2023
Hironori Funabiki, Ph.D.
Tri-Institutional Professor,
Head of the Laboratory of Chromosome and Cell Biology,
The Rockefeller University
Friend or Foe? Navigating DNA Methylation on the Nucleosome
Recommended Readings:
Empirical Articles
Funabiki, H., Wassing, I. E., Jia, Q., Luo, J. D., & Carroll, T. (2023). Coevolution of the CDCA7-HELLS ICF-related nucleosome remodeling complex and DNA methyltransferases. bioRxiv : the preprint server for biology, 2023.01.30.526367.
Arimura, Y., Shih, R. M., Froom, R., & Funabiki, H. (2021). Structural features of nucleosomes in interphase and metaphase chromosomes. Molecular cell, 81(21), 4377–4397.e12.
Choppakatla, P., Dekker, B., Cutts, E. E., Vannini, A., Dekker, J., & Funabiki, H. (2021). Linker histone H1.8 inhibits chromatin binding of condensins and DNA topoisomerase II to tune chromosome length and individualization. eLife, 10, e68918.
Giunta, S., Hervé, S., White, R. R., Wilhelm, T., Dumont, M., Scelfo, A., Gamba, R., Wong, C. K., Rancati, G., Smogorzewska, A., Funabiki, H., & Fachinetti, D. (2021). CENP-A chromatin prevents replication stress at centromeres to avoid structural aneuploidy. Proceedings of the National Academy of Sciences of the United States of America, 118(10), e2015634118.
Kujirai, T., Zierhut, C., Takizawa, Y., Kim, R., Negishi, L., Uruma, N., Hirai, S., Funabiki, H., & Kurumizaka, H. (2020). Structural basis for the inhibition of cGAS by nucleosomes. Science (New York, N.Y.), 370(6515), 455–458.