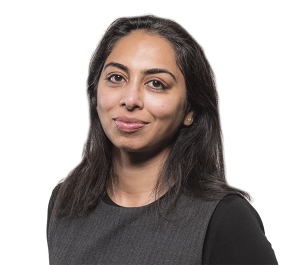 Friday Lecture Series
(open to Tri-I community)
Friday, March 24, 2023
Yamuna Krishnan, Ph.D.
Professor,
University of Chicago,
Chicago, IL
Subcellular Electrophysiology
Recommended Readings:
Empirical Articles
Serulla, M., Anees, P., Hallaj, A., Trofimenko, E., Kalia, T., Krishnan, Y., & Widmann, C. (2023). Plasma membrane depolarization reveals endosomal escape incapacity of cell-penetrating peptides. European journal of pharmaceutics and biopharmaceutics : official journal of Arbeitsgemeinschaft fur Pharmazeutische Verfahrenstechnik e.V, 184, 116–124.
Chakraborty, K., Anees, P., Surana, S., Martin, S., Aburas, J., Moutel, S., Perez, F., Koushika, S. P., Kratsios, P., & Krishnan, Y. (2021). Tissue-specific targeting of DNA nanodevices in a multicellular living organism. eLife, 10, e67830.
Anees, P., Zajac, M., & Krishnan, Y. (2021). Quantifying phagosomal HOCl at single immune-cell resolution. Methods in cell biology, 164, 119–136.
Krishnan, Y., Zou, J., & Jani, M. S. (2020). Quantitative Imaging of Biochemistry in Situ and at the Nanoscale. ACS central science, 6(11), 1938–1954.
Review Articles
Zajac, M., Modi, S., & Krishnan, Y. (2022). The evolution of organellar calcium mapping technologies. Cell calcium, 108, 102658.