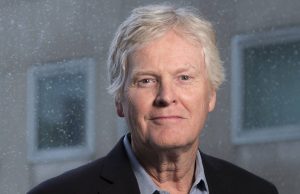 Monday Lecture Series
(open to the Rockefeller community)
Monday, March 13, 2023
Michael W. Young, Ph.D.
Richard and Jeanne Fisher Professor,
Vice President for Academic Affairs,
Head of the Laboratory of Genetics,
The Rockefeller University
What Happens to a Lonely Fly?
Recommended Readings:
Empirical Articles
Wang, Z., Lincoln, S., Nguyen, A. D., Li, W., & Young, M. W. (2022). Chronic sleep loss disrupts rhythmic gene expression in Drosophila. Frontiers in physiology, 13, 1048751.
Li, W., Wang, Z., Syed, S., Lyu, C., Lincoln, S., O'Neil, J., Nguyen, A. D., Feng, I., & Young, M. W. (2021). Chronic social isolation signals starvation and reduces sleep in Drosophila. Nature, 597(7875), 239–244.
Garaulet, D. L., Sun, K., Li, W., Wen, J., Panzarino, A. M., O'Neil, J. L., Hiesinger, P. R., Young, M. W., & Lai, E. C. (2016). miR-124 Regulates Diverse Aspects of Rhythmic Behavior in Drosophila. The Journal of neuroscience : the official journal of the Society for Neuroscience, 36(12), 3414–3421.
Reviews
Patke, A., Young, M. W., & Axelrod, S. (2020). Molecular mechanisms and physiological importance of circadian rhythms. Nature reviews. Molecular cell biology, 21(2), 67–84.
Young M. W. (2018). Time Travels: A 40-Year Journey from Drosophila's Clock Mutants to Human Circadian Disorders (Nobel Lecture). Angewandte Chemie (International ed. in English), 57(36), 11532–11539.