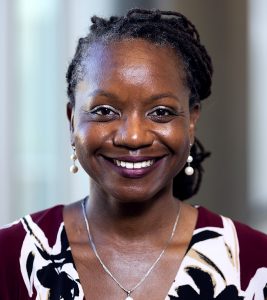 The Anderson Center for Cancer Research Diversity, Equity, Inclusion, and Justice Virtual Lecture Series
(open to the Tri-I community)
Monday, March 7, 2022
Associate Dean for Graduate Education and Faculty Development
Professor
College of Education and Human Development
University of Minnesota
Posttraumatic Growth and Flourishing in the Face of Racial Trauma
Recommended Readings:
Empirical Articles
Grier-Reed, T., Said, R., & Quiñones, M. (2021). From antiblackness to cultural health in higher education. Education Sciences, 11. 57.
Grier-Reed, T., Maples, A., Williams-Wengerd, A, & McGee, D. (2020). The emergence of racialized labor and racial battle fatigue in the African American Student Network (AFAM). Journal Committed to Social Change on Race and Ethnicity (JCSCORE), 6(2), pp. 94-135.