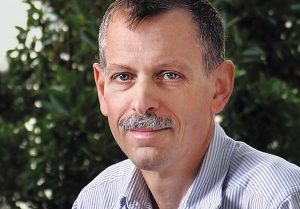 Monday Lecture Series
(open to the Rockefeller community)
Monday, March 28, 2022
Eric D. Siggia, Ph.D.
Viola Ward Brinning and Elbert Calhoun Brinning Professor,
Head of Laboratory of Theoretical Condensed Matter Physics,
The Rockefeller University
Geometry and Genetics
Recommended Readings:
Empirical Articles
Valet, M., Siggia, E. D., & Brivanlou, A. H. (2022). Mechanical regulation of early vertebrate embryogenesis. Nature reviews. Molecular cell biology, 23(3), 169–184.
Karzbrun, E., Khankhel, A. H., Megale, H. C., Glasauer, S., Wyle, Y., Britton, G., Warmflash, A., Kosik, K. S., Siggia, E. D., Shraiman, B. I., & Streichan, S. J. (2021). Human neural tube morphogenesis in vitro by geometric constraints.Nature, 599(7884), 268–272.
Sáez, M., Blassberg, R., Camacho-Aguilar, E., Siggia, E. D., Rand, D. A., & Briscoe, J. (2022). Statistically derived geometrical landscapes capture principles of decision-making dynamics during cell fate transitions. Cell systems, 13(1), 12–28.e3.
Rand, D. A., Raju, A., Sáez, M., Corson, F., & Siggia, E. D. (2021). Geometry of gene regulatory dynamics. Proceedings of the National Academy of Sciences of the United States of America, 118(38), e2109729118.
Hadjantonakis, A. K., Siggia, E. D., & Simunovic, M. (2020). In vitro modeling of early mammalian embryogenesis. Current opinion in biomedical engineering, 13, 134–143.