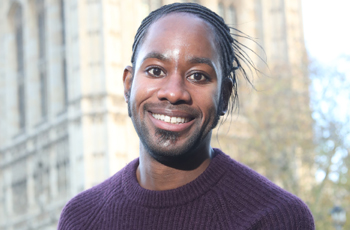 The Anderson Center for Cancer Research Diversity, Equity, Inclusion, and Justice Virtual Lecture Series
(open to the Tri-I community)
Monday, December 13, 2021
Jason Arday, Ph.D.
Professor of Sociology of Education
School of Education, College of Social Sciences
University of Glasgow
Academia is a Crossfire Hurricane
Recommended Readings:
Arday, J. (2021) No One Can See Me Cry: Understanding Mental Health Issues for Black and Ethnic Minority Academic Staff in Higher Education. Higher Education.
Arday, J. (2020) Fighting the Tide: An Exploration into Black and Minority Ethnic (BME) Doctoral Students' perception of a career in Academia. Educational Philosophy and Theory.
Arday, J. (2019) Dismantling Power and Privilege through reflexivity: Negotiating Normative Whiteness, the Eurocentric Curriculum and Racial Micro-aggressions within the Academy. Whiteness and Education.