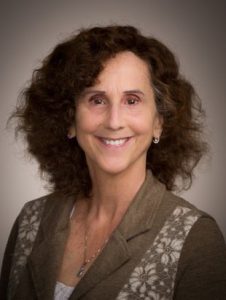 Friday Lecture Series
(open to the Rockefeller community)
Friday, December 17, 2021
Pamela Bjorkman, Ph.D.
David Baltimore Professor of Biology and Biological Engineering
Merkin Institute Professor
Division of Biology and Biological Engineering
California Institute of Technology
Neutralizing Antibodies Against Pandemic Viruses
Recommended Readings:
Empirical Articles
Haugh, K. A., Ladinsky, M. S., Ullah, I., Stone, H. M., Pi, R., Gilardet, A., Grunst, M. W., Kumar, P., Bjorkman, P. J., Mothes, W., & Uchil, P. D. (2021). In vivo imaging of retrovirus infection reveals a role for Siglec-1/CD169 in multiple routes of transmission. eLife, 10, e64179.
Jette, C. A., Cohen, A. A., Gnanapragasam, P., Muecksch, F., Lee, Y. E., Huey-Tubman, K. E., Schmidt, F., Hatziioannou, T., Bieniasz, P. D., Nussenzweig, M. C., West, A. P., Jr, Keeffe, J. R., Bjorkman, P. J., & Barnes, C. O. (2021). Broad cross-reactivity across sarbecoviruses exhibited by a subset of COVID-19 donor-derived neutralizing antibodies. bioRxiv : the preprint server for biology, 2021.04.23.441195.
Scheid JF, Barnes CO, Eraslan B, Hudak A, Keeffe JR, Cosimi LA, Brown EM, Muecksch F, Weisblum Y, Zhang S, Delorey T, Woolley AE, Ghantous F, Park SM, Phillips D, Tusi B, Huey-Tubman KE, Cohen AA, Gnanapragasam PNP, Rzasa K, Hatziioanno T, Durney MA, Gu X, Tada T, Landau NR, West AP Jr, Rozenblatt-Rosen O, Seaman MS, Baden LR, Graham DB, Deguine J, Bieniasz PD, Regev A, Hung D, Bjorkman PJ, Xavier RJ. (2021). B cell genomics behind cross-neutralization of SARS-CoV-2 variants and SARS-CoV. Cell, 184(12):3205-3221.e24
Hoffmann, M., Kieffer, C., & Bjorkman, P. J. (2021). In vitro characterization of engineered red blood cells as viral traps against HIV-1 and SARS-CoV-2. Molecular therapy. Methods & clinical development, 21, 161–170.
Abernathy, M. E., Gristick, H. B., Vielmetter, J., Keeffe, J. R., Gnanapragasam, P., Lee, Y. E., Escolano, A., Gautam, R., Seaman, M. S., Martin, M. A., Nussenzweig, M. C., & Bjorkman, P. J. (2021). Antibody elicited by HIV-1 immunogen vaccination in macaques displaces Env fusion peptide and destroys a neutralizing epitope. NPJ vaccines, 6(1), 126.
Schommers P, Gruell H, Abernathy ME, Tran MK, Dingens AS, Gristick HB, Barnes CO, Schoofs T, Schlotz M, Vanshylla K, Kreer C, Weiland D, Holtick U, Scheid C, Valter MM, van Gils MJ, Sanders RW, Vehreschild JJ, Cornely OA, Lehmann C, Fätkenheuer G, Seaman MS, Bloom JD, Bjorkman PJ, Klein F. (2020). Restriction of HIV-1 Escape by a Highly Broad and Potent Neutralizing Antibody. Cell, 180(3), 471–489.e22.