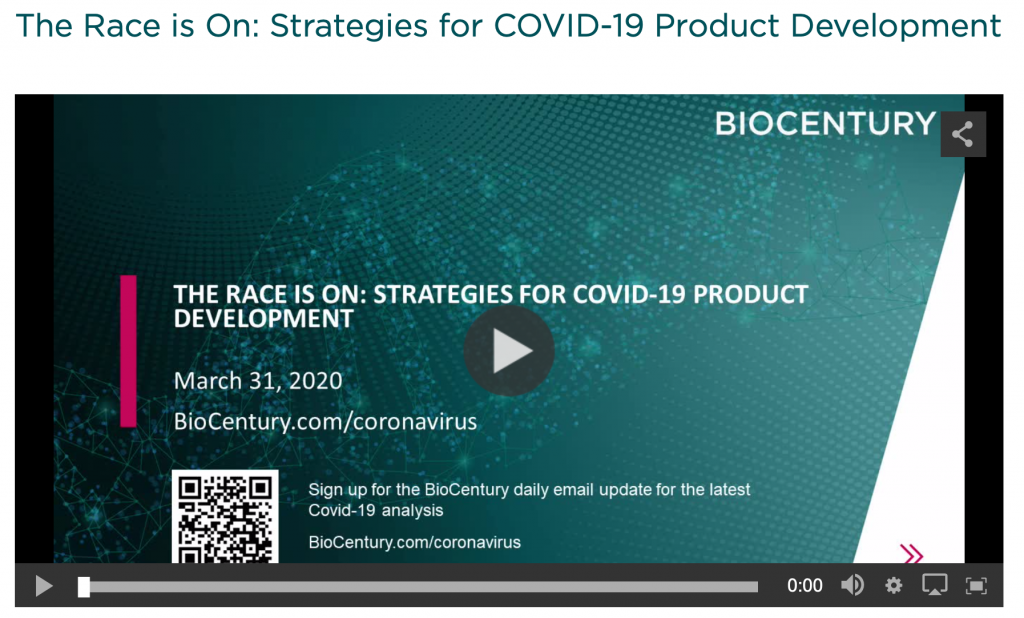 In this exclusive webinar, BioCentury and BioKatalyst bring together industry and health leaders to discuss how biotech leaders can accelerate COVID-19 product development.
BioCentury is the International biotechnology industry analysis, data and networking focused on translation, research, development, regulation, commercialization, partnering and funding.
Access the latest publications from here: https://www.biocentury.com 
This webinar is hosted and produced by BioCentury and BioKatalyst. Any question about the webinar, please contact BioCentury  at biocentury@biocentury.com
Please contact the library at markuslibrary@rockefeller.edu for any comments and question.