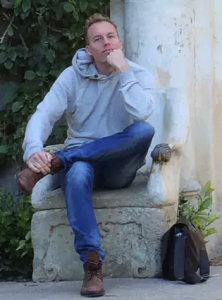 Hybrid Friday Lecture Series
(open to the Rockefeller and Tri-Institutional communities)
Friday, November 10, 2023 
Rickard Sandberg, Ph.D.
Professor of Molecular Genetics,
Department of Cell and Molecular Biology, Karolinska Institutet
Single-cell Technologies to Study Transcriptional Bursting and Alternative Splicing Regulation
Recommended Readings:
Empirical Articles
Hagemann-Jensen, Michael, Christoph Ziegenhain, and Rickard Sandberg. "Scalable single-cell RNA sequencing from full transcripts with Smart-seq3xpress." Nature Biotechnology 40.10 (2022): 1452-1457.
Slovin, Shaked, et al. "Single-cell RNA sequencing analysis: a step-by-step overview." RNA Bioinformatics (2021): 343-365.
Hagemann-Jensen, Michael, et al. "Single-cell RNA counting at allele and isoform resolution using Smart-seq3." Nature Biotechnology 38.6 (2020): 708-714.
Bayega, Anthony, et al. "Current and future methods for mRNA analysis: a drive toward single molecule sequencing." Gene Expression Analysis: Methods and Protocols (2018): 209-241.
Zhu, Sibo, et al. "Advances in single-cell RNA sequencing and its applications in cancer research." Oncotarget 8.32 (2017): 53763.