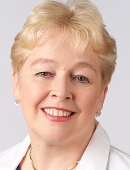 Hybrid Friday Lecture Series
(open to the Rockefeller and Tri-Institutional communities)
Friday, September 29, 2023
Alison Goate, D.Phil.
Jean C. and James W. Crystal Professor and Chair, Department of Genetics and Genomic Sciences, Icahn Genomics Institute; Director, Ronald M Loeb Center for Alzheimer's Disease; Professor of Neuroscience, Professor of Neurology
Genetic Risk for Alzheimer's Disease: What this Tells Us about Mechanism of Disease
Recommended Readings:
Empirical Articles
Andrews, Shea J., et al. "The complex genetic architecture of Alzheimer's disease: novel insights and future directions." EBioMedicine 90 (2023).
Bellenguez, Céline, et al. "New insights into the genetic etiology of Alzheimer's disease and related dementias." Nature Genetics 54.4 (2022): 412-436.
Kunkle, Brian W., et al. "Genetic meta-analysis of diagnosed Alzheimer's disease identifies new risk loci and implicates Aβ, tau, immunity and lipid processing." Nature Genetics 51.3 (2019): 414-430.
Brainstorm Consortium, et al. "Analysis of shared heritability in common disorders of the brain." Science 360.6395 (2018): eaap8757.
Deming, Yuetiva, et al. "Genome-wide association study identifies four novel loci associated with Alzheimer's endophenotypes and disease modifiers." Acta Neuropathologica 133.5 (2017): 839-856.