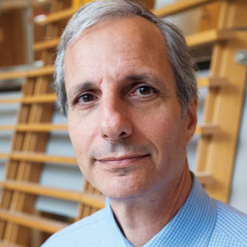 Hybrid Monday Lecture Series
(open to the Rockefeller community)
Monday, September 11, 2023
Robert Darnell, M.D., Ph.D.
Robert and Harriet Heilbrunn Professor, Senior Attending Physician,
Head of the Laboratory of Molecular Neuro-Oncology,
The Rockefeller University; Investigator, Howard Hughes Medical Institute
Translating Discoveries in Synaptic Plasticity and Brain Disease
Recommended Readings:
Empirical Articles
O'Connor, Sean, et al. "AGO HITS-CLIP reveals distinct miRNA regulation of white and brown adipose tissue identity." Genes & Development 35.9-10 (2021): 771-781.
Arias, N., et al. "MicroRNAs involved in the browning process of adipocytes." Journal of physiology and biochemistry 72 (2016): 509-521.
Zhao, Jing, et al. "High-throughput sequencing of RNAs isolated by cross-linking immunoprecipitation (HITS-CLIP) reveals Argonaute-associated microRNAs and targets in Schistosoma japonicum." Parasites & vectors 8 (2015): 1-11.
Li, Jun-Hao, et al. "starBase v2. 0: decoding miRNA-ceRNA, miRNA-ncRNA and protein–RNA interaction networks from large-scale CLIP-Seq data." Nucleic acids research 42.D1 (2014): D92-D97.
Chi, Sung Wook, et al. "Argonaute HITS-CLIP decodes microRNA–mRNA interaction maps." Nature 460.7254 (2009): 479-486.