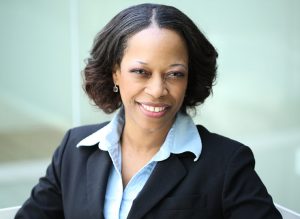 Friday Lecture Series
(open to the Rockefeller and Tri-I community)
Friday, April 21, 2023
Yasmin L. Hurd, Ph.D.
Ward-Coleman Chair in Translational Neuroscience,
Director, Addiction Institute of Mount Sinai,
Departments of Psychiatry, Neuroscience and Pharmacological Sciences,
Icahn School of Medicine at Mount Sinai,
New York, NY
Translating the Molecular Neurobiology of Addiction for Novel Therapeutic Interventions
Recommended Readings:
Empirical Articles
Nagamatsu, S. T., Rompala, G., Hurd, Y. L., Núñez-Rios, D. L., Montalvo-Ortiz, J. L., & Traumatic Stress Brain Research Group (2023). CpH methylome analysis in human cortical neurons identifies novel gene pathways and drug targets for opioid use disorder. Frontiers in psychiatry, 13, 1078894.
Browne, C. J., Futamura, R., Minier-Toribio, A., Hicks, E. M., Ramakrishnan, A., Martínez-Rivera, F., Estill, M., Godino, A., Parise, E. M., Torres-Berrío, A., Cunningham, A. M., Hamilton, P. J., Walker, D. M., Huckins, L. M., Hurd, Y. L., Shen, L., & Nestler, E. J. (2023). Transcriptional signatures of heroin intake and seeking throughout the brain reward circuit. bioRxiv : the preprint server for biology, 2023.01.11.523688.
Ferland, J. N., Ellis, R. J., Betts, G., Silveira, M. M., de Firmino, J. B., Winstanley, C. A., & Hurd, Y. L. (2023). Long-Term Outcomes of Adolescent THC Exposure on Translational Cognitive Measures in Adulthood in an Animal Model and Computational Assessment of Human Data. JAMA psychiatry, 80(1), 66–76.
Szutorisz, H., & Hurd, Y. L. (2022). Overcoming addiction stigma: Epigenetic contributions to substance use disorders and opportunities for intervention. Neuron, 110(10), 1611–1614.
Ferland, J. N., Ellis, R. J., Rompala, G., Landry, J. A., Callens, J. E., Ly, A., Frier, M. D., Uzamere, T. O., & Hurd, Y. L. (2022). Dose mediates the protracted effects of adolescent THC exposure on reward and stress reactivity in males relevant to perturbation of the basolateral amygdala transcriptome. Molecular psychiatry, 10.1038/s41380-022-01467-0.