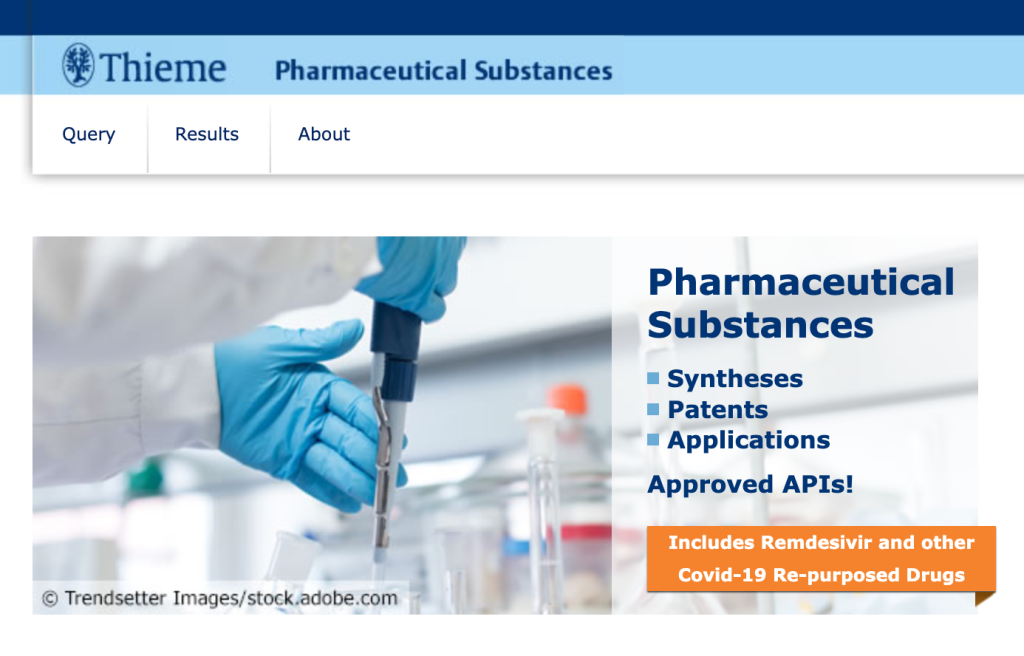 Now until May 31, 2023 Rockefeller University Employee have trial access to this database!
Pharmaceutical Substances is a one-stop source of information relating to the industrial synthesis and commercial applications of every licensed drug of significance. It provides ready access to syntheses, patents, and applications for more than 2,800 active pharmaceutical ingredients (APIs), including intermediates from the six most important markets.
Access is available from here (Please access from RU campus, or log on to VPN when accessing from off campus)
Essential for teaching in medicinal and pharmaceutical chemistry
Capability to search for marketed drugs relating to a structure or reaction
A rapid overview of a therapeutic area or chemically related substances
Industrial synthetic routes discerned from complex patent descriptions
Insights into industrial processes and toxicity issues
Commercial information such as trade names and vendors/manufacturers for six world markets
Essential for research in drug discovery
Full synthetic route for the industrial manufacture of each drug elucidated from the patent literature
Unique source of reactions that perform on an industrial scale
Overview of the pharmaceutical industry from a synthetic chemist's perspective
Insights in a therapeutic area and chemically related substances
Please contact markuslibrary@rockefeller.edu with your feedback.