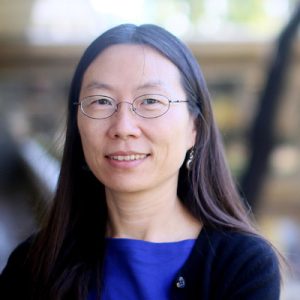 Friday Lecture Series
(open to the Rockefeller and Tri-I community)
Friday, May 5, 2023
Yishi Jin, Ph.D.
Professor,
Dept. of Cell & Mol. Med., School of Medicine
Distinguished Professor,
Neurobiology, Division of Biological Sciences
Co-Director, Kavli Institute of Brain and Mind,
University of California San Diego,
San Diego, California
Mechanisms of Neuronal Stress Response and Maintenance
Recommended Readings:
Empirical Articles
Wang, G., Lei, J., Wang, Y., Yu, J., He, Y., Zhao, W., Hu, Z., Xu, Z., Jin, Y., Gu, Y., Guo, X., Yang, B., Gao, Z., & Wang, Z. (2023). The ZSWIM8 ubiquitin ligase regulates neurodevelopment by guarding the protein quality of intrinsically disordered Dab1. Cerebral cortex, 33(7), 3866–3881.
Malinow, R. A., Zhu, M., Jin, Y., & Kim, K. W. (2022). Forward genetic screening identifies novel roles for N-terminal acetyltransferase C and histone deacetylase in C. elegans development. Scientific reports, 12(1), 16438.
Saikia, J. M., Chavez-Martinez, C. L., Kim, N. D., Allibhoy, S., Kim, H. J., Simonyan, L., Smadi, S., Tsai, K. M., Romaus-Sanjurjo, D., Jin, Y., & Zheng, B. (2022). A Critical Role for DLK and LZK in Axonal Repair in the Mammalian Spinal Cord. The Journal of neuroscience : the official journal of the Society for Neuroscience, 42(18), 3716–3732.
Niu, J., Sanders, S. S., Jeong, H. K., Holland, S. M., Sun, Y., Collura, K. M., Hernandez, L. M., Huang, H., Hayden, M. R., Smith, G. M., Hu, Y., Jin, Y., & Thomas, G. M. (2020). Coupled Control of Distal Axon Integrity and Somal Responses to Axonal Damage by the Palmitoyl Acyltransferase ZDHHC17. Cell reports, 33(7), 108365. 
Review Articles
Mizumoto, K., Jin, Y., & Bessereau, J. L. (2023). Synaptogenesis: unmasking molecular mechanisms using Caenorhabditis elegans. Genetics, 223(2), iyac176.