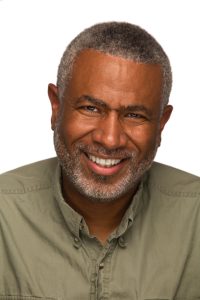 Friday Lecture Series
(open to Tri-I community)
Friday, February 10, 2023
Scott Edwards, Ph.D.
Alexander Agassiz Professor of Organismic and Evolutionary Biology,
Curator of Ornithology,
Museum of Comparative Zoology,
Harvard University,
Boston, MA
Wings, Feathers, Flight: Using Comparative Pangenomes to Link Genotype and Phenotype in Birds
Recommended Readings:
Empirical Articles
Wu, M. Y., Forcina, G., Low, G. W., Sadanandan, K. R., Gwee, C. Y., van Grouw, H., Wu, S., Edwards, S. V., Baldwin, M. W., & Rheindt, F. E. (2023). Historic samples reveal loss of wild genotype through domestic chicken introgression during the Anthropocene. PLoS genetics, 19(1), e1010551.
Schmitt, C. J., & Edwards, S. V. (2022). Passerine birds. Current biology : CB, 32(20), R1149–R1154.
Burley, J. T., Orzechowski, S. C. M., Sin, S. Y. W., & Edwards, S. V. (2022). Whole-genome phylogeography of the blue-faced honeyeater (Entomyzon cyanotis) and discovery and characterization of a neo-Z chromosome. Molecular ecology, 10.1111/mec.16604.
Jonasson, J., Harkonen, T., Sundqvist, L., Edwards, S. V., & Harding, K. C. (2022). A Unifying Framework for Estimating Generation Time in Age-Structured Populations: Implications for Phylogenetics and Conservation Biology. The American naturalist, 200(1), 48–62.
Lewin, H. A., Richards, S., Lieberman Aiden, E., Allende, M. L., Archibald, J. M., Bálint, M., Barker, K. B., Baumgartner, B., Belov, K., Bertorelle, G., Blaxter, M. L., Cai, J., Caperello, N. D., Carlson, K., Castilla-Rubio, J. C., Chaw, S. M., Chen, L., Childers, A. K., Coddington, J. A., Conde, D. A., … Zhang, G. (2022). The Earth BioGenome Project 2020: Starting the clock. Proceedings of the National Academy of Sciences of the United States of America, 119(4), e2115635118.