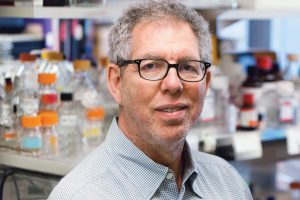 Friday Lecture Series
(open to Tri-I community)
Friday, February 17, 2023
Jeffrey M. Friedman, M.D., Ph.D.
Marilyn M. Simpson Professor,
Head of the Laboratory of Molecular Genetics,
The Rockefeller University
Investigator, Howard Hughes Medical Institute
Leptin and Neural Circuits Regulating Body Weight
Recommended Readings:
Empirical Articles
Schneeberger, M., Brice, N. L., Pellegrino, K., Parolari, L., Shaked, J. T., Page, K. J., Marchildon, F., Barrows, D. W., Carroll, T. S., Topilko, T., Mulligan, V. M., Newman, R., Doyle, K., Bürli, R., Barker, D. F., Glen, A., Ortuño, M. J., Nectow, A. R., Renier, N., Cohen, P., … Friedman, J. M. (2022). Pharmacological targeting of glutamatergic neurons within the brainstem for weight reduction. Nature metabolism, 4(11), 1495–1513.
Tan, B., Nöbauer, T., Browne, C. J., Nestler, E. J., Vaziri, A., & Friedman, J. M. (2022). Dynamic processing of hunger and thirst by common mesolimbic neural ensembles. Proceedings of the National Academy of Sciences of the United States of America, 119(43), e2211688119.
Ilanges, A., Shiao, R., Shaked, J., Luo, J. D., Yu, X., & Friedman, J. M. (2022). Brainstem ADCYAP1+ neurons control multiple aspects of sickness behaviour. Nature, 609(7928), 761–771.
Reviews
Hall, K. D., Farooqi, I. S., Friedman, J. M., Klein, S., Loos, R. J. F., Mangelsdorf, D. J., O'Rahilly, S., Ravussin, E., Redman, L. M., Ryan, D. H., Speakman, J. R., & Tobias, D. K. (2022). The energy balance model of obesity: beyond calories in, calories out. The American journal of clinical nutrition, 115(5), 1243–1254.
Azevedo, E. P., Ivan, V. J., Friedman, J. M., & Stern, S. A. (2022). Higher-Order Inputs Involved in Appetite Control. Biological psychiatry, 91(10), 869–878.