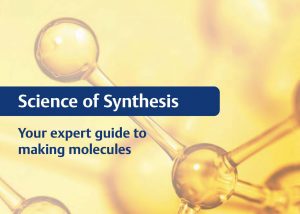 Science of Synthesis provides critical reviews on synthetic methodology in organic and organometallic chemistry. It is organized systematically and logically based on the product, specifically the functional group being made. New and emerging topics are covered in unparalleled detail in the Science of Synthesis Reference Library.
Science of Synthesis is the largest collection of evaluated organic synthetic methods available worldwide, including over 20,000 reliable methods and experimental procedures. A reaction search engine combined with a user-friendly browsing mode allow specific examples to be viewed in chemical context, delivering knowledge that you can't find anywhere else.
Access is limited to Rockefeller University employees.
Log on to RU VPN and access Science of Synthesis Database at https://SoS.thieme.com 
More information and video tutorials are here!
Please sign up for the zoom training session!
Date: August 3rd, 2022. From 11am to 12pm on Zoom. Registration is required.
Please e-mail markuslibrary@rockefeller.edu to register
Instructor: Dr Alex Russell, Executive Editor and Product Owner for Science of Synthesis at Thieme Chemistry
You will learn:
How to find the right synthetic route quickly
How to find comprehensive overview of a certain topic
How to save time when planning a synthesis by using Science of Synthesis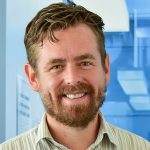 Dr Alex Russell is an Executive Editor and Product Owner for Science of Synthesis at Thieme Chemistry. After studying chemistry at Birmingham, UK, with a year spent working in a research lab in Braunschweig, Germany, Alex went on to do a PhD in synthetic organic chemistry in Birmingham, working on radical cyclization reactions using silicon-based reducing agents. After a short postdoc investigating photocleavable protecting groups, in 2007, Alex joined the Science of Synthesis editorial team in Stuttgart, Germany, where he has been ever since.
Please contact the library at markuslibrary@rockefeller.edu for any questions or comments.