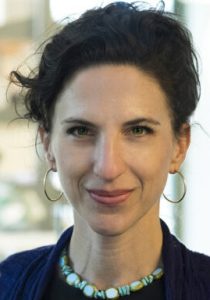 Webinar Friday Lecture Series
(open to the Rockefeller community)
Friday, January 7, 2022
Vanessa Ruta, Ph.D.
Gabrielle H. Reem and Herbert J. Kayden Associate Professor
Head of the Laboratory of Neurophysiology and Behavior
The Rockefeller University
Mechanisms of Adaptive Behavior, from Receptors to Circuits
Recommended Readings:
Empirical Articles
Zolin, A., Cohn, R., Pang, R., Siliciano, A.F., Fairhall, A., & V. Ruta, (2021). Context-dependent representations of movement in Drosophila dopaminergic reinforcement pathways. Nature Neuroscience 24, 1555–1566
Del Marmol, J., Yedlin, M., & V. Ruta, (2021). The structural basis of odorant recognition in insect olfactory receptors. Nature 597, 126-131
Hindmarsh Sten, T., Li, R., Otopalik, A., & Ruta, V. (2021). Sexual arousal gates visual processing during Drosophila courtship. Nature, 595(7868), 549–553.
Handler, A. Graham, T.J., Cohn, R. Morantte, I., Siliciano, A.F., Zeng, J., Li, Y. & V. Ruta, (2019). Distinct dopamine receptor pathways underlie the temporal sensitivity of associative learning. Cell 178: 60-75
Seeholzer, L., Seppo, M., Stern, D., & V. Ruta, (2018). Evolution of a central neural circuit underlies Drosophila mate preferences. Nature 559:564-569