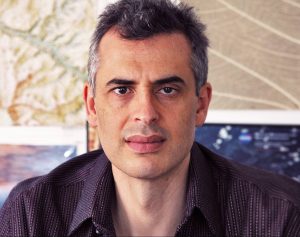 Monday Lecture Series
(open to the Rockefeller community)
Monday, November 22, 2021
Marcelo Magnasco, Ph.D.
Professor
Head of the Laboratory of Integrative Neuroscience
The Rockefeller University
Chasing Dolphins and Tracking Octopuses: A Search for Diverse Intelligences
Recommended Readings:
Empirical Articles
Woodward, S. F., Reiss, D., & Magnasco, M. O. (2020). Learning to localize sounds in a highly reverberant environment: Machine-learning tracking of dolphin whistle-like sounds in a pool. PloS one, 15(6), e0235155.
Ramos, E. A., Maust-Mohl, M., Collom, K. A., Brady, B., Gerstein, E. R., Magnasco, M. O., & Reiss, D. (2020). The Antillean manatee produces broadband vocalizations with ultrasonic frequencies. The Journal of the Acoustical Society of America, 147(2), EL80.
Ramos, E.A., Maloney, B., Magnasco, M.O., & Reiss, D. (2018). Bottlenose Dolphins and Antillean Manatees Respond to Small Multi-Rotor Unmanned Aerial Systems. Frontiers in Marine Science.
Leandro M. Alonso and Marcelo O. Magnasco (2018). Complex spatiotemporal behavior and coherent excitations in critically-coupled chains of neural circuits. Chaos 28, 093102
Hayton, K., Moirogiannis, D., & Magnasco, M. (2018). Adaptive scales of integration and response latencies in a critically-balanced model of the primary visual cortex. PloS one, 13(4), e0196566.