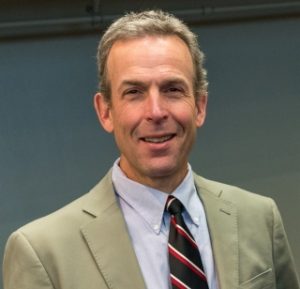 Friday Lecture Series
(open to the Rockefeller community)
Friday, November 12, 2021
Christopher Garcia Ph.D.
Professor,
Molecular and Cellular Physiology, and Structural Biology, Stanford University
Investigator, Howard Hughes Medical Institute
Opening New Therapeutic Doors at the Cell Surface through Receptor-ligand Engineering
Recommended Readings:
Empirical Articles
Glassman CR, Su L, Majri-Morrison SS, Winkelmann H, Mo F, Li P, Pérez-Cruz M, Ho PP, Koliesnik I, Nagy N, Hnizdilova T, Picton LK, Kovar M, Bollyky P, Steinman L, Meyer E, Piehler J, Leonard WJ, Garcia KC. (2021) Calibration of cell-intrinsic interleukin-2 response thresholds guides design of a regulatory T cell biased agonist. Elife, 10, e65777.
Saxton, R. A., Henneberg, L. T., Calafiore, M., Su, L., Jude, K. M., Hanash, A. M., & Garcia, K. C. (2021). The tissue protective functions of interleukin-22 can be decoupled from pro-inflammatory actions through structure-based design. Immunity, 54(4), 660–672.e9.
Saxton, R. A., Tsutsumi, N., Su, L. L., Abhiraman, G. C., Mohan, K., Henneberg, L. T., Aduri, N. G., Gati, C., & Garcia, K. C. (2021). Structure-based decoupling of the pro- and anti-inflammatory functions of interleukin-10. Science, 371(6535), eabc8433.
Chiou SH, Tseng D, Reuben A, Mallajosyula V, Molina IS, Conley S, Wilhelmy J, McSween AM, Yang X, Nishimiya D, Sinha R, Nabet BY, Wang C, Shrager JB, Berry MF, Backhus L, Lui NS, Wakelee HA, Neal JW, Padda SK, Berry GJ, Delaidelli A, Sorensen PH, Sotillo E, Tran P, Benson JA, Richards R, Labanieh L, Klysz DD, Louis DM, Feldman SA, Diehn M, Weissman IL, Zhang J, Wistuba II, Futreal PA, Heymach JV, Garcia KC, Mackall CL, Davis MM. (2021) Global analysis of shared T cell specificities in human non-small cell lung cancer enables HLA inference and antigen discovery. Immunity, 54(3):586-602.e8
Glassman, C. R., Mathiharan, Y. K., Jude, K. M., Su, L., Panova, O., Lupardus, P. J., Spangler, J. B., Ely, L. K., Thomas, C., Skiniotis, G., & Garcia, K. C. (2021). Structural basis for IL-12 and IL-23 receptor sharing reveals a gateway for shaping actions on T versus NK cells. Cell, 184(4), 983–999.e24.