Webinar Friday Lecture Series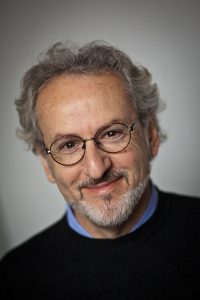 (open to the Tri-I community)
Friday, April 23, 2021
Donald Ingber, M.D., Ph.D.
Judah Folkman Professor and Founding Director
Department of Vascular Biology and Bioengineering
Harvard University
Human Organ Chips: From Experimental Models to Clinical Mimicry
Recommended Readings:
Science News
Donald Ingber. Human Organs-on-Chips as replacements for animal testing. March 27, 2017. Science & Cocktails
Empirical Articles
Si L, Bai H, Rodas M, et al. (2020).  Human organs-on-chips as tools for repurposing approved drugs as potential
influenza and COVID19 therapeutics in viral pandemics. bioRxiv
Ingber, Donald E. (2020). Is it Time for Reviewer 3 to Request Human Organ Chip Experiments Instead of Animal Validation Studies? ADVANCED SCIENCE. 7 (22)
Novak, Richard; Ingram, Miles; Marquez, Susan; et al. (2020). Robotic fluidic coupling and interrogation of multiple vascularized organ chips. NATURE BIOMEDICAL ENGINEERING. Please contact the Markus Library to access the article.
Herland, Anna; Maoz, Ben M.; Das, Debarun; et al. (2020). Quantitative prediction of human pharmacokinetic responses to drugs via fluidically coupled vascularized organ chips. NATURE BIOMEDICAL ENGINEERING
Chou, David B.; Frismantas, Viktoras; Milton, Yuka; et al. (2020). On-chip recapitulation of clinical bone marrow toxicities and patient-specific pathophysiology. NATURE BIOMEDICAL ENGINEERING
Bhatia, Sangeeta N.; Ingber, Donald E. (2014). Microfluidic organs-on-chips. NATURE BIOTECHNOLOGY. 32 (8): 760-772
Review Papers
Tang, Huaqi; Abouleila, Yasmine; Si, Longlong; et al. (2020). Human Organs-on-Chips for Virology. TRENDS IN MICROBIOLOGY. 28 (11): 934-946
Sontheimer-Phelps, Alexandra; Hassell, Bryan A.; Ingber, Donald E. (2019). Modelling cancer in microfluidic human organs-on-chips. NATURE REVIEWS CANCER. 19 (2): 65-81
Bein, Amir; Shin, Woojung; Jalili-Firoozinezhad, Sasan; et al. (2018). Microfluidic Organ-on-a-Chip Models of Human Intestine. CELLULAR AND MOLECULAR GASTROENTEROLOGY AND HEPATOLOGY. 5 (4): 659-668
Book Chapters
Benam, Kambez H.; Mazur, Marc; Choe, Youngjae; et al. (2017). Human Lung Small Airway-on-a-Chip Protocol. 3D CELL CULTURE: METHODS AND PROTOCOLS. 1612: 345-365
Benam, Kambez H.; Dauth, Stephanie; Hassell, Bryan; et al. (2015). Engineered In Vitro Disease Models. ANNUAL REVIEW OF PATHOLOGY: MECHANISMS OF DISEASE. 10: 195-262