Monday Lectures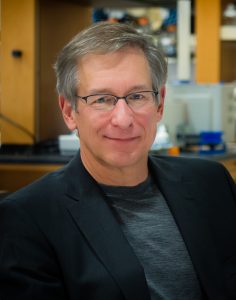 Monday, January 13, 2020 4:00 p.m.
Carson Family Auditorium
Hermann Steller, Ph.D.
Strang Professor and Head
Laboratory of Apoptosis and Cancer Biology
The Rockefeller University
Life without Aggregates: Regulated Protein Degradation in Neuronal Function and Neurodegenerative Diseases
Recommended Readings:
Empirical Articles
Liu, K., Jones, S., Minis, A., Rodriguez, J., Molina, H., and Steller, H. (2019). PI31 Is an Adaptor Protein for Proteasome Transport in Axons and Required for Synaptic Development. DEVELOPMENTAL CELL. 50: 509-524 e510.
Minis, A., Rodriguez, J.A., Levin, A., Liu, K., Govek, E.E., Hatten, M.E., and Steller, H. (2019). The proteasome regulator PI31 is required for protein homeostasis, synapse maintenance, and neuronal survival in mice. PNAS. 116 (49): 24639-24650
Cho-Park, P.F., and Steller, H. (2013). Proteasome regulation by ADP-ribosylation. CELL. 153: 614-627
Bader, M., Benjamin, S., Wapinski, O.L., Smith, D.M., Goldberg, A.L., and Steller, H. (2011). A conserved F box regulatory complex controls proteasome activity in Drosophila. CELL. 145: 371-382