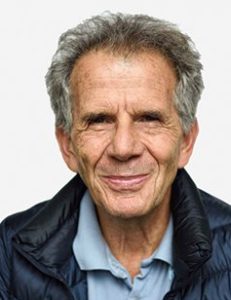 Friday Lecture Series
(open to the Rockefeller and Tri-I community)
Friday, April 14, 2023
Jean-Claude Weill, Ph.D.
Professor Emeritus,
Paris Descartes University,
Paris, France
How Humans Respond to T Dependent and T Independent Vaccines
Recommended Readings:
Empirical Articles
Weller, S., Sterlin, D., Fadeev, T., Coignard, E., Verge de Los Aires, A., Goetz, C., Fritzen, R., Bahuaud, M., Batteux, F., Gorochov, G., Weill, J. C., & Reynaud, C. A. (2023). T-independent responses to polysaccharides in humans mobilize marginal zone B cells prediversified against gut bacterial antigens. Science immunology, 8(79), eade1413.
Sokal, A., Bastard, P., Chappert, P., Barba-Spaeth, G., Fourati, S., Vanderberghe, A., Lagouge-Roussey, P., Meyts, I., Gervais, A., Bouvier-Alias, M., Azzaoui, I., Fernández, I., de la Selle, A., Zhang, Q., Bizien, L., Pellier, I., Linglart, A., Rothenbuhler, A., Marcoux, E., Anxionnat, R., … Mahévas, M. (2023). Human type I IFN deficiency does not impair B cell response to SARS-CoV-2 mRNA vaccination. The Journal of experimental medicine, 220(1), e20220258.
Valeri, V., Sochon, A., Cousu, C., Chappert, P., Lecoeuche, D., Blanc, P., Weill, J. C., & Reynaud, C. A. (2022). The whole-cell pertussis vaccine imposes a broad effector B cell response in mouse heterologous prime-boost settings. JCI insight, 7(21), e157034.
Chappert, P., Huetz, F., Espinasse, M. A., Chatonnet, F., Pannetier, L., Da Silva, L., Goetz, C., Mégret, J., Sokal, A., Crickx, E., Nemazanyy, I., Jung, V., Guerrera, C., Storck, S., Mahévas, M., Cosma, A., Revy, P., Fest, T., Reynaud, C. A., & Weill, J. C. (2022). Human anti-smallpox long-lived memory B cells are defined by dynamic interactions in the splenic niche and long-lasting germinal center imprinting. Immunity, 55(10), 1872–1890.e9.
Valeri, V., Sochon, A., Ye, C., Mao, X., Lecoeuche, D., Fillatreau, S., Weill, J. C., Reynaud, C. A., & Hao, Y. (2022). B cell intrinsic and extrinsic factors impacting memory recall responses to SRBC challenge. Frontiers in immunology, 13, 873886.