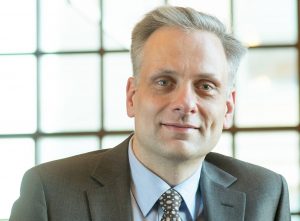 Monday Lecture Series
(open to the Rockefeller community)
Monday, September 19, 2022
Winrich Freiwald, Ph.D.
Professor,
Laboratory of Neural Systems,
Center for Clinical and Translational Science,
Price Family Center for the Social Brain,
The Rockefeller University
A Second Look at Face-Processing System
Recommended Readings:
Empirical Articles
Yang, Z., & Freiwald, W. A. (2021). Joint encoding of facial identity, orientation, gaze, and expression in the middle dorsal face area. Proceedings of the National Academy of Sciences of the United States of America, 118(33), e2108283118.
Landi, S. M., Viswanathan, P., Serene, S., & Freiwald, W. A. (2021). A fast link between face perception and memory in the temporal pole. Science (New York, N.Y.), 373(6554), 581–585.
Dunn, T. W., Marshall, J. D., Severson, K. S., Aldarondo, D. E., Hildebrand, D., Chettih, S. N., Wang, W. L., Gellis, A. J., Carlson, D. E., Aronov, D., Freiwald, W. A., Wang, F., & Ölveczky, B. P. (2021). Geometric deep learning enables 3D kinematic profiling across species and environments. Nature methods, 18(5), 564–573.
Schaeffer, D. J., Selvanayagam, J., Johnston, K. D., Menon, R. S., Freiwald, W. A., & Everling, S. (2020). Face selective patches in marmoset frontal cortex. Nature communications, 11(1), 4856.
Yildirim, I., Belledonne, M., Freiwald, W., & Tenenbaum, J. (2020). Efficient inverse graphics in biological face processing. Science advances, 6(10), eaax5979.