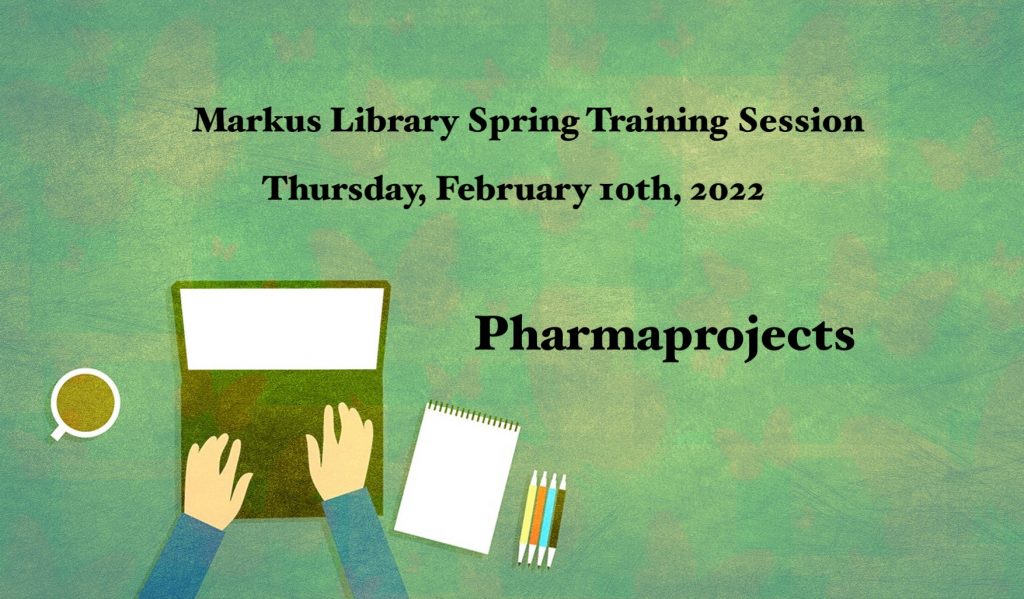 Please join us to learn more about
Pharmaprojects!
When: February 10th 2022 from 1 pm to 2 pm
Where: Zoom – Registration is required, please contact markuslibrary@rockefeller.edu
Pharmaprojects is the global drug development service that tracks drug developments in over 185 countries world wide.
The class will cover the basics of what Pharmaporjects can do, including:
Viewing the drug development landscape for a particular disease area
Viewing detailed drug profiles that include target and mechanism of action data
Saving searches and create email alerts
What is the Ask the Analyst service, and when and how to use it
Instructor: Shay Lonergan, Training Specialist at Informa Pharma Intelligence
Shay Lonergan is a Training Specialist with Informa Pharma Intelligence. Shay has over 15 years of experience helping clients onboard and train on a variety of software services and maximizing their value. Shay resides in Charleston, South Carolina and enjoys baking, hiking with her family and dogs and volunteering with local animal rescue groups.
Please contact us at markuslibrary@rockefeller.edu to register and for more information.
Looking forward to seeing you on Zoom!