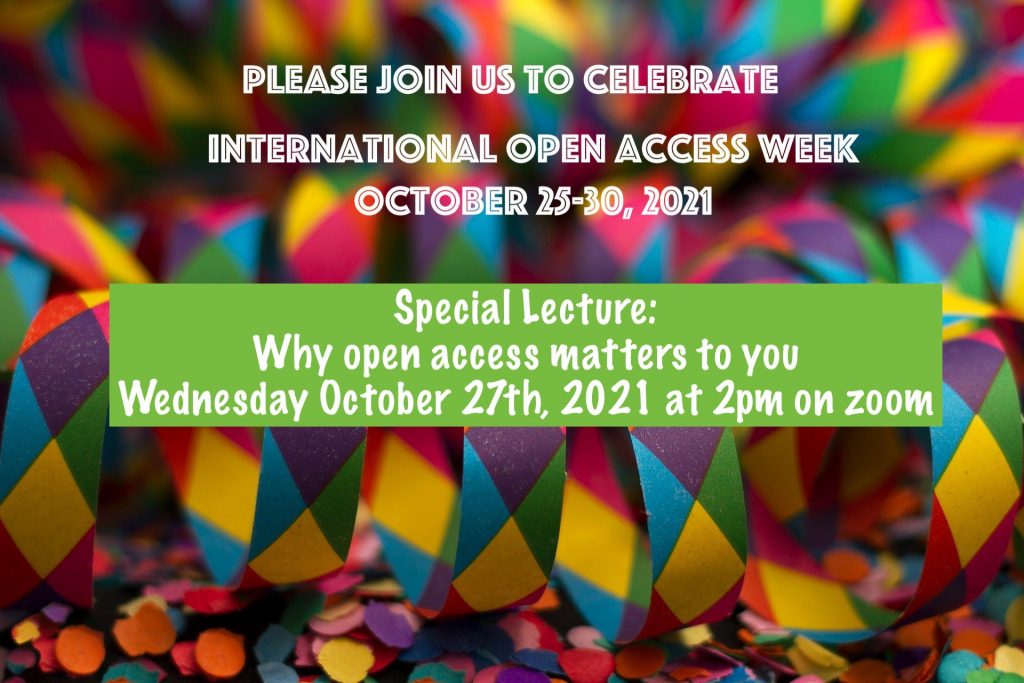 The Open Access Week is celebrated worldwide, and this year it will be held from Monday, October 25th to Friday, October 30th, 2021. To celebrate Open Access Week at the Rockefeller University, The Rita & Frits Markus Library would like to invite you all to our special lecture on Why Open Access Matters to YOU.
In this lecture:
Our University Librarian, Matthew Covey, PhD., will give you an overview of the current academic publishing landscape to illustrate how Open Access transforms how we disseminate knowledge. We will show you how Open Access benefits you as an author and how it helps build structural equity. Lastly, the library will share what the library has done so far to advance Open Access on campus and beyond.
Susan King, PhD., the Executive Director at Rockefeller University Press, will share perspectives from the academic publishers and ongoing efforts to advance Open Access at the Rockefeller University Press, including a new partnership between Researchgate and RU Press.
Please join us on zoom!
October 27th (Wednesday) from 2 pm to 3 pm
Registration is required. Please e-mail us at markuslibrary@rockefeller.edu for registration information.
Speaker: Matthew V. Covey, University Librarian, Rockefeller University
Please contact us at markuslibrary@rockefeller.edu for any comments and questions. We would love to hear from you.
Sincerely,
Markus Library