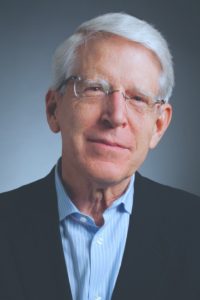 Friday Lectures
Friday, October 06, 2017  3:45 p.m.
Caspary Auditorium
Tom Maniatis, Ph.D.
Isidore S. Edelman Professor and Chair
Department of Biochemistry and Molecular Biophysics
Columbia University Medical Center
The Generation and Function of Protocadherin Cell Surface Diversity in Mammalian Neural Circuit Assembly
Recommended Readings:
Technology Networks – Wrong Wiring Causes Depression. Apr 28, 2017
Rubinstein, Rotem; Goodman, Kerry Marie; Maniatis, Tom; et al. (2017). Structural origins of clustered protocadherin-mediated neuronal barcoding. SEMINARS IN CELL & DEVELOPMENTAL BIOLOGY. 69 (SI): 140-150. PLEASE REQUEST FROM MARKUS LIBRARY.

Chen, Weisheng V.; Nwakeze, Chiamaka L.; Denny, Christine A.; et al. (2017). Pcdh alpha c2 is required for axonal tiling and assembly of serotonergic circuitries in mice. SCIENCE. 356 (6336): 406-410
Mountoufaris, George; Chen, Weisheng V.; Hirabayashi, Yusuke; et al. (2017). Multicluster Pcdh diversity is required for mouse olfactory neural circuit assembly. SCIENCE. 356 (6336): 411-413  
Goodman, Kerry Marie; Rubinstein, Rotem; Thu, Chan Aye; et al. (2016). gamma-Protocadherin structural diversity and functional implications. ELIFE. 5: e20930  
Chen, Weisheng V.; Maniatis, Tom (2013). Clustered protocadherins. DEVELOPMENT. 140 (16): 3297-3302
Lefebvre, Julie L.; Kostadinov, Dimitar; Chen, Weisheng V.; et al. (2012). Protocadherins mediate dendritic self-avoidance in the mammalian nervous system. NATURE. 488 (7412): 517-+